Welcome to the Most Global Summer School at Oxbridge!
Heritage Summers at the Universities of Oxford and Cambridge
Heritage Summers at the Universities of Oxford and Cambridge (est. 2011) is a summer school hosted at Oxford and Cambridge respectively during August and is dedicated to the academic, cultural and social enrichment of secondary school students, from around the world. Our programme has evolved from one focusing on the Middle Eastern region to one that is global in its focus and composition! Our students come from all over the world, and we strive to maintain our excellent record of diversity!
Heritage Summers is offered in association with the British Council in recognition of the common goals of each, in furthering cultural relations and understanding between the UK and other countries. Heritage Summers essentially provides students with an experiential introduction to the academic, cultural and social aspects of British university life.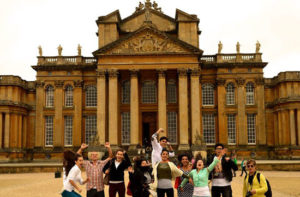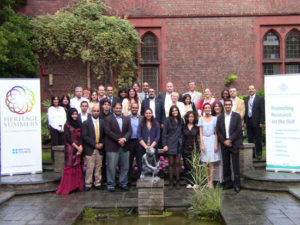 Typically, secondary school students apply for the three-week programme during the summer where they choose a core course and a less intense secondary course from a diverse choice of subjects taught in small group tutorials in the style of learning that is the hallmark of the Oxford and Cambridge Universities. Students should be at least 16 years of age.
Finally, we strongly believe that our programme is a vehicle for better understanding between students of different backgrounds, and that this can be achieved only through engaging young people during the phase of their lives when they are still developing their awareness of the rest of the world. At Heritage Summers, we have already maintained an excellent record of diversity amongst our students, tutors and coordinators, and strive to maintain that truly valuable quality that lends excellence to our programmes.
View some testimonials below:


Read more about the details for Oxford and Cambridge University here:
Details for Oxford University
Details for Cambridge University
For more information , please visit iLearn's office in Karachi.